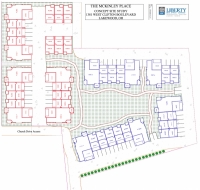 The city of Lakewood has chosen Liberty Development Company of Cleveland to build an expected 40 town home units at the site of the former McKinley Elementary School in one of the city's largest land redevelopment projects of the year.
The selection comes after a comprehensive search during the request for qualifications process announced in June.
The proposed for-sale housing units will be designed for energy efficiency and will include elements such as first-floor bedrooms, bathrooms and attached garages.
"This exciting news means that Lakewood will continue to further strengthen our already diverse housing stock," said Lakewood Mayor Michael Summers, who attended elementary school at McKinley.
Read Full Story
Volume 10, Issue 23, Posted 4:03 PM, 10.28.2014