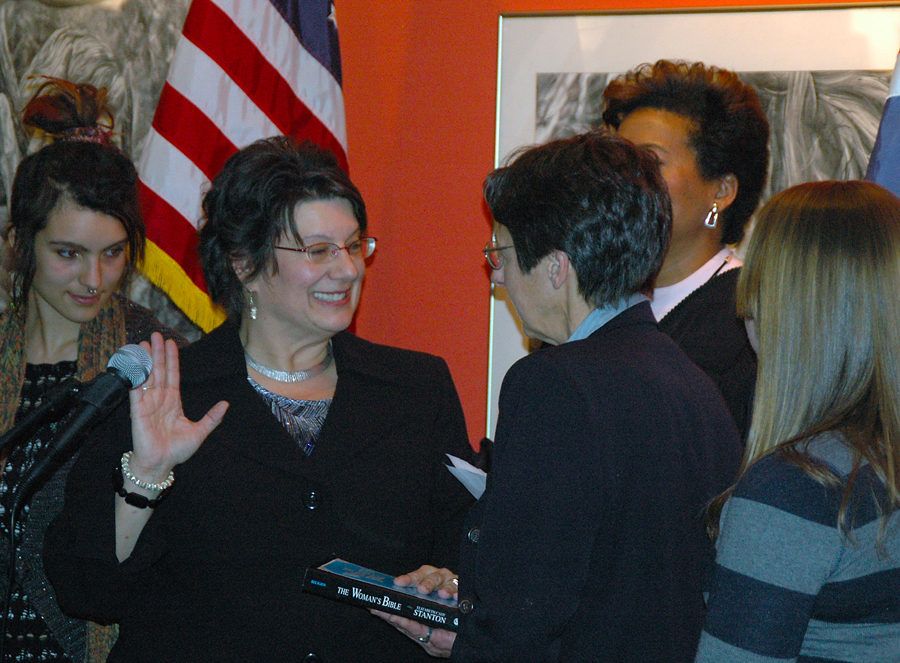 Nickie Antonio gets sworn in as State Representative as her partner Jean hold the
"Woman's Bible" and their daughters look on.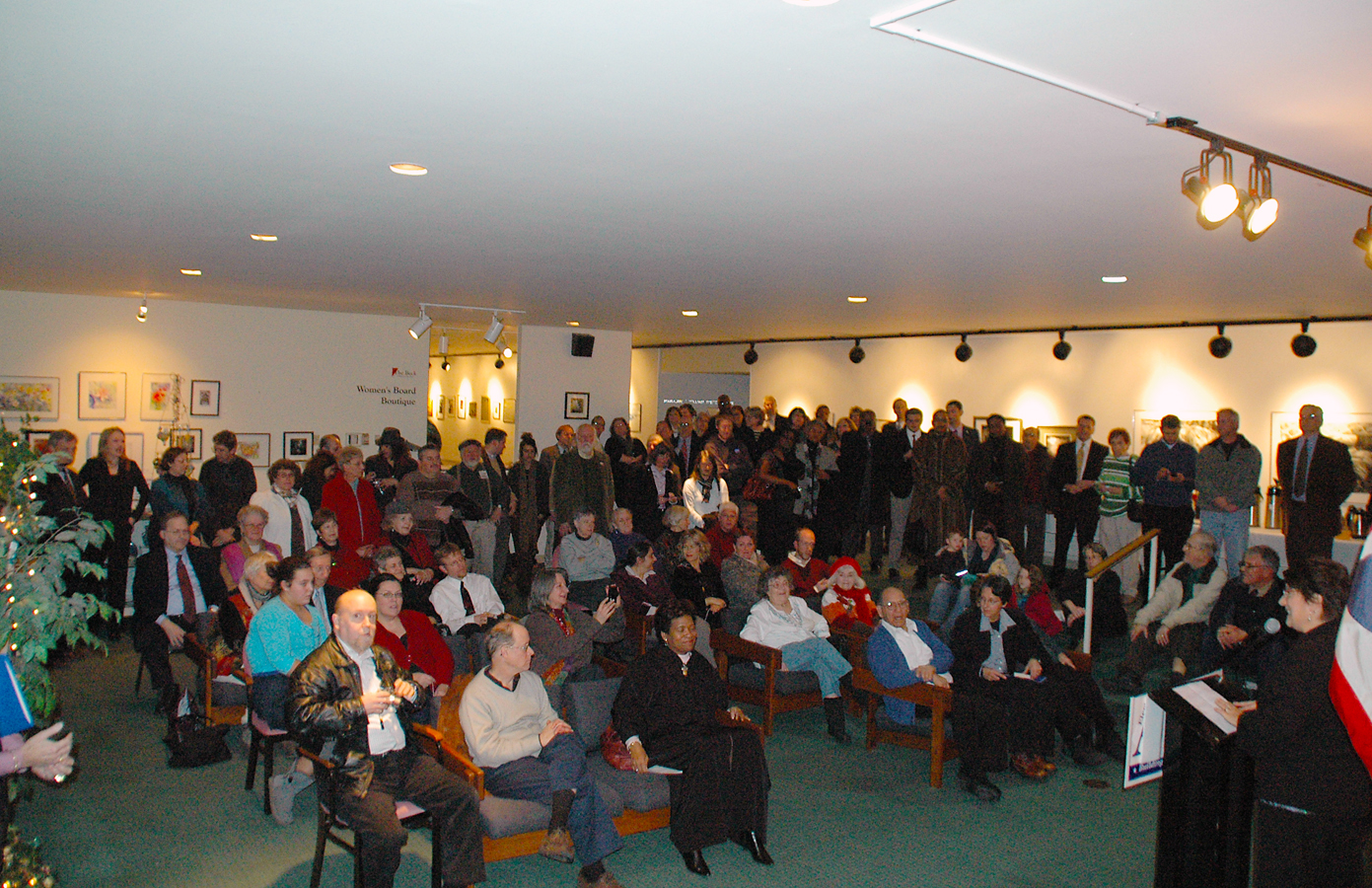 A nice crowd of Nickie Antonio friends, and supporters showed up at the Beck Center.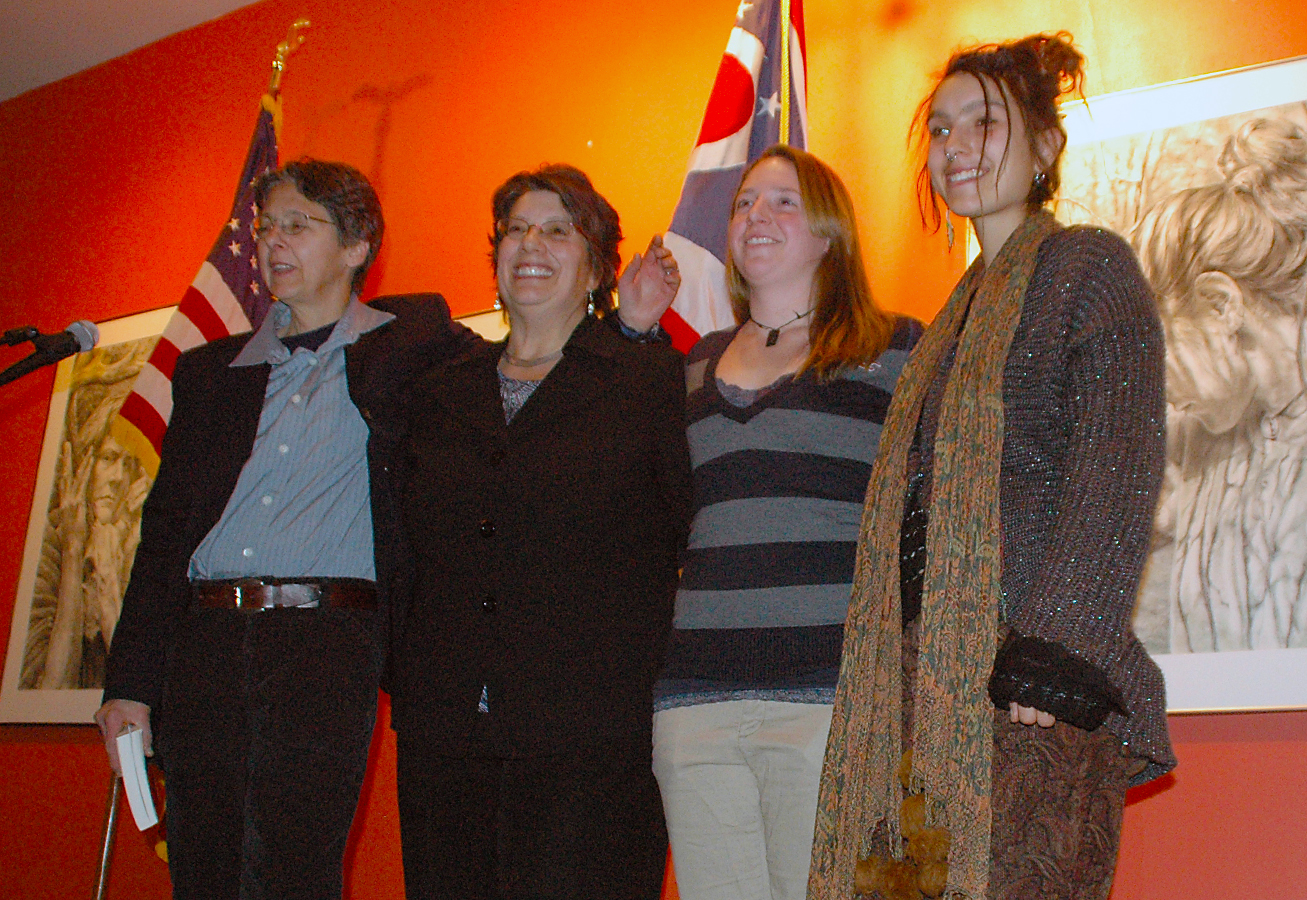 The family poses for pictures.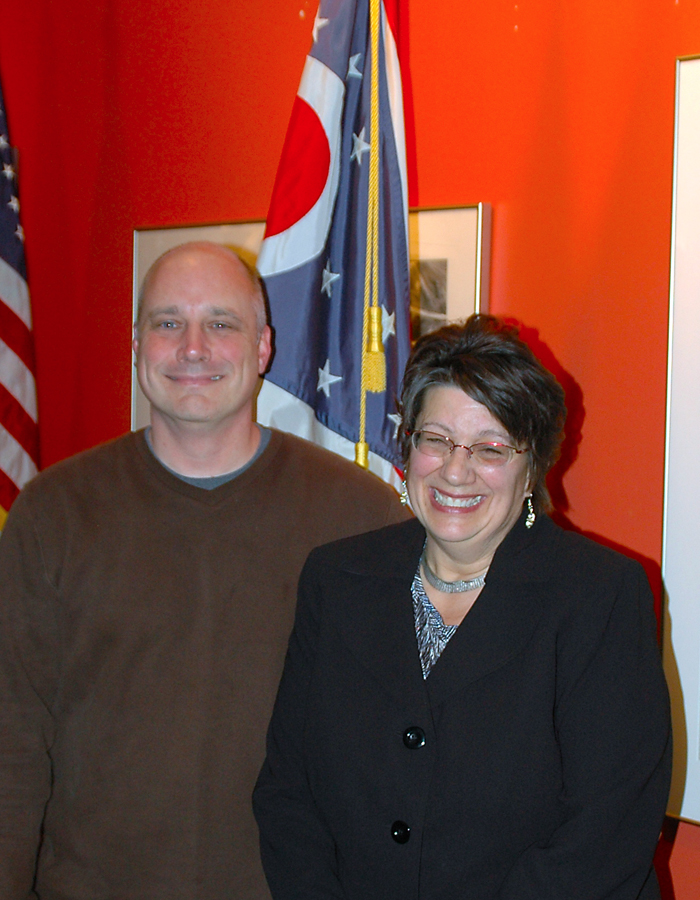 School Board Member Matt Markling with the new State Representative. Nickie is
still chuckling from this photo pose...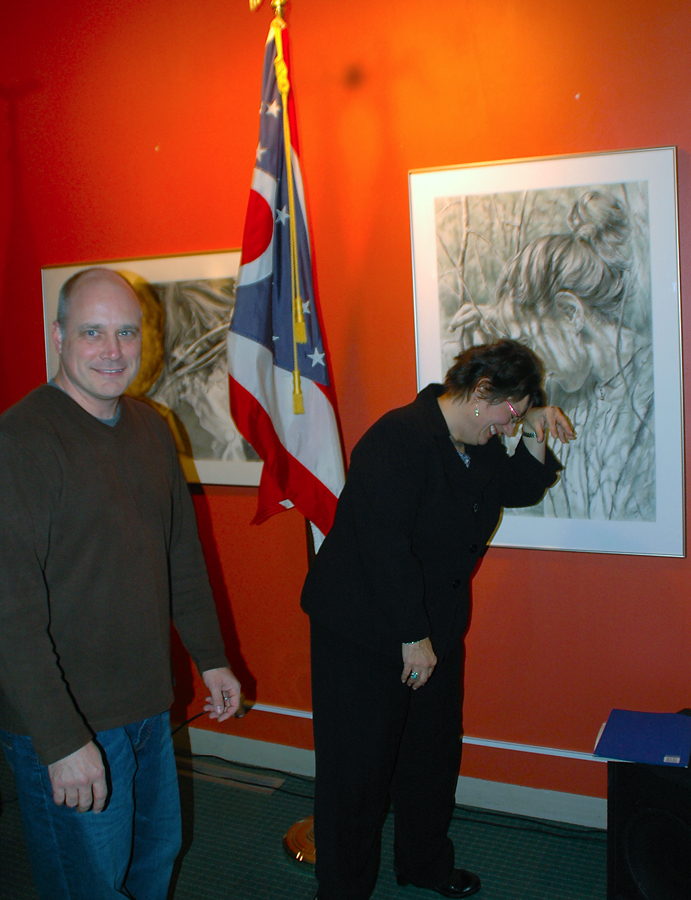 Nickie hamming it up for the camera while Matt says strike a pose. Nickie chooses
the pose from the drawing she was standing next to.
A good time was had by all.
It was good seeing Lakewood turn out to wish her well.
.
_________________
Jim O'Bryan
Lakewood Resident
"The very act of observing disturbs the system."
Werner Heisenberg
"If anything I've said seems useful to you, I'm glad.
If not, don't worry. Just forget about it."
His Holiness The Dalai Lama