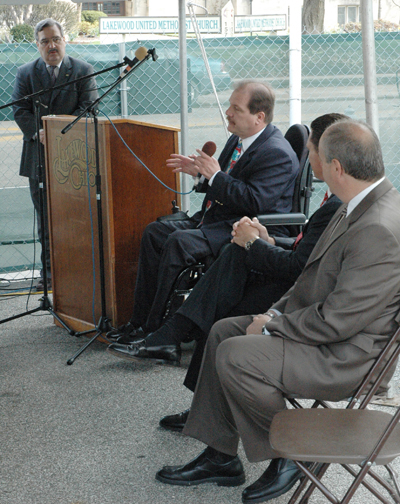 Bob speaks at one of his finest moments, the groundbreaking for Rosewood Place. Bob
had been a huge fan of the project and helped get it done, like so many other things in
his tenure on Lakewood City Council.
This morning Bob finally succumbed to a long running battle with a Staph infection he had
picked up doing an out patient operation at Fairview Hospital two years ago.
Bob grew up in Lakewood and many of us knew him and enjoyed an occasional drink with
him and our friends. When Bob retired, he was going to work with a company that has
helped paraplegics get access to cars and vans, like the one he drove. Bob had been
injured during a freak water skiing accident on Lake Erie nearly 30 years ago. An avid
water skier, Bob fell and just landed wrong and that left him paralyzed from the legs down.
But he never let it get him down, and he never stopped pushing himself and those around
him. His love of Lakewood, is legendary.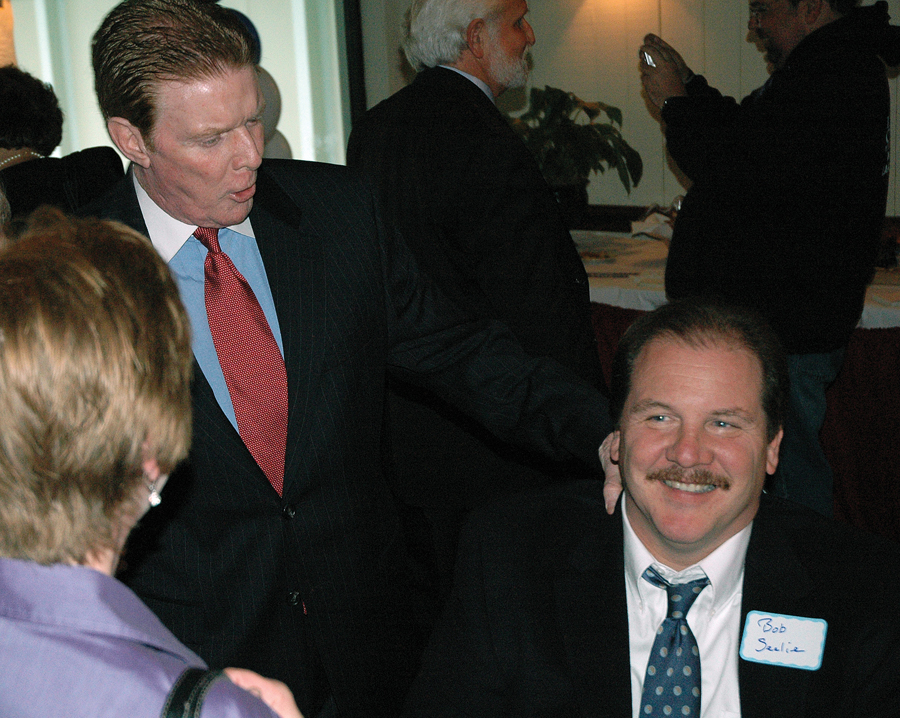 Bob laughing it up at a party over a decade ago with Tom Coyne.
Bob as council president ran a tough ship, and really became at home on council and in
the position as president. It was during this time that so many things happened, and he
was a part of them Like them or not, it was hard not to like Bob. Even Ryan Patrick Demro
had kind words for Bob.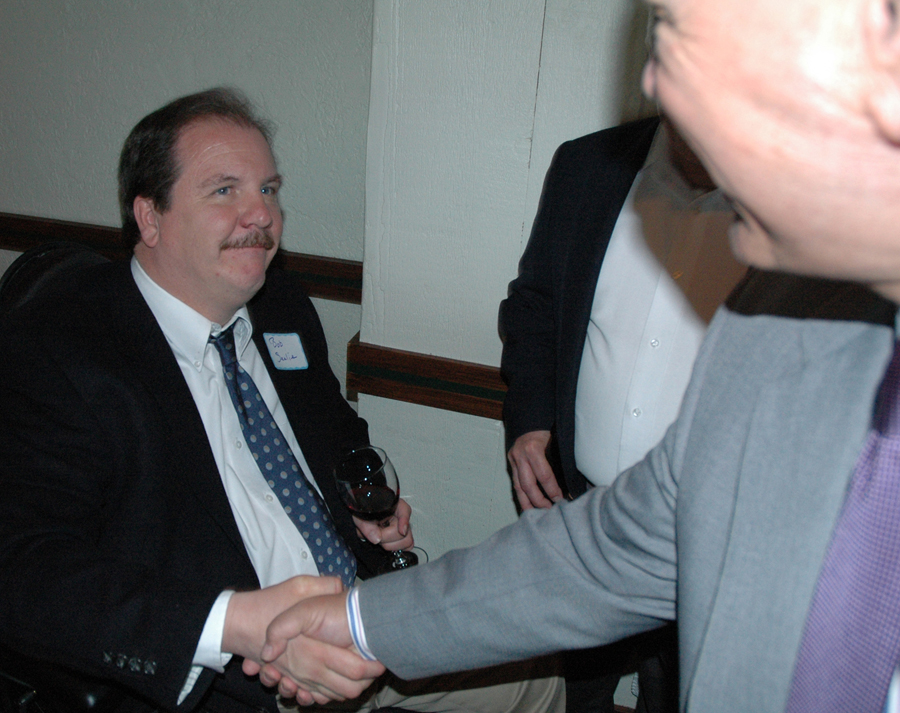 While so many saw Bob like this...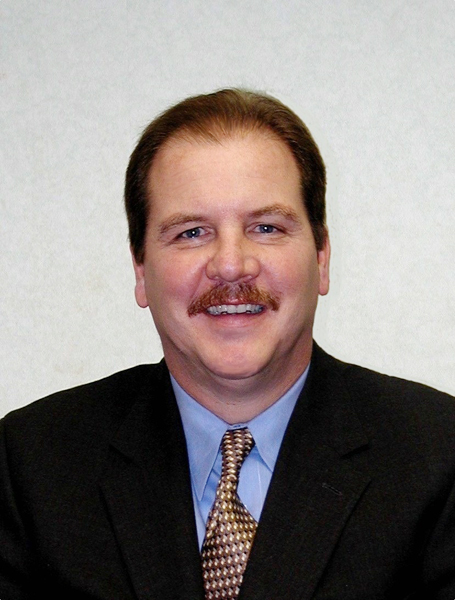 It is hard not to think of him like this, smiling and ready for council, and whatever the day brings.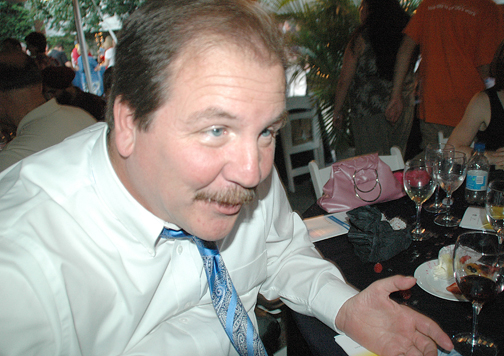 This is from one of my two favorite Bob Seelie moments. We were at a function and started
to have a couple drinks and talk about old times. Back when I was running bars and Bob
was coming in them, or we would hit the party tour. Well, next thing you know we had
three hours of stories that cannot be told, being told. At the end, Bob turned to me and
said, "This is all off the record, right?" and I smiled and said, "Yeah, that's the name of
the new column in the Observer, Off The Record!" We laughed our asses off at that one.
We will be posting something a little more formal later, and have been talking with many
of his friends and colleagues over the past week. Bob was given last rights Wednesday,
with many friends at his bed side.
DAMN BOB, I miss you already!
.
_________________
Jim O'Bryan
Lakewood Resident
"The very act of observing disturbs the system."
Werner Heisenberg
"If anything I've said seems useful to you, I'm glad.
If not, don't worry. Just forget about it."
His Holiness The Dalai Lama