Kenneth Warren the ex-Library Director for the Lakewood Public Library will be on the Robert Phoenix show talking about his latest book, "Captain Poetry's Sucker Punch, A guide to the Homeric Punkhole 1980 -2012"
http://www.blogtalkradio.com/freeassociationradio/2012/08/10/friday-farcast-nazi-time-travel-and-punk-poetics
In hour number two, we'll continue the journey with Ken Warren, poet, author, deconstructionst and meta-critic. We'll discuss his new book, "Capt. Poetry's Sucker Punch, A Guide To The Homeric Punkhole, 1980 - 2012."
Its a hyper-narrative that is stunning in its scope and depth as Frank tackles big issues like Ezra Pound and the afrocentric re-ordering of the cosmos with the arrival of the Ethiopian King.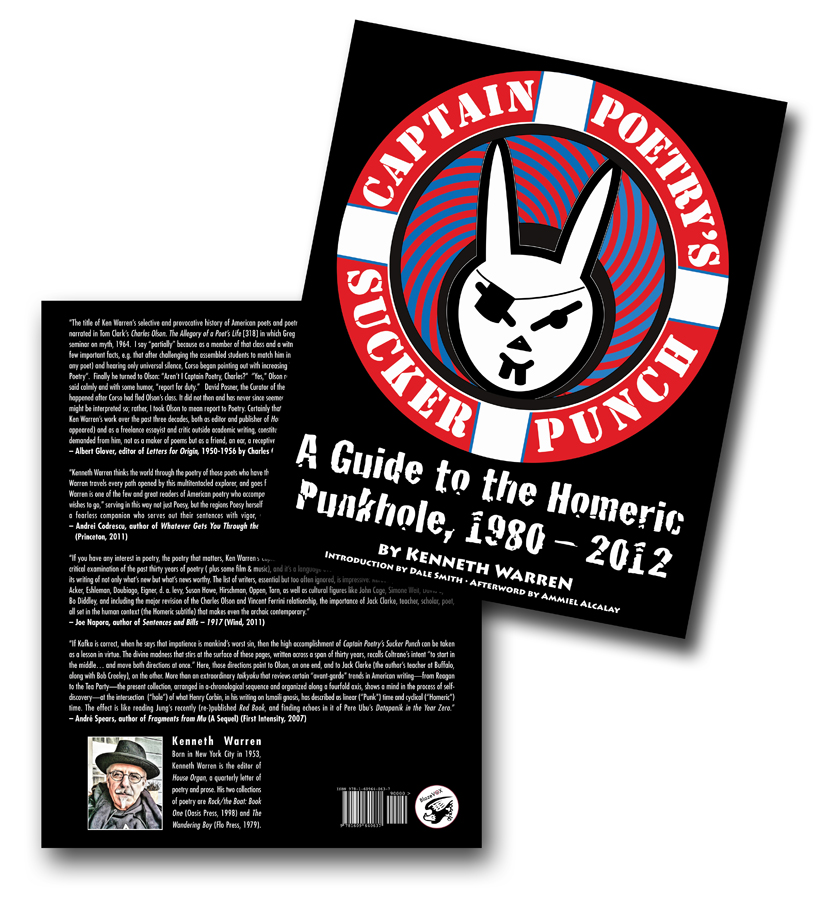 Don't miss this show.
"Sucker Punch" @ Blazevox Press.
_________________
Jim O'Bryan
Lakewood Resident
"The very act of observing disturbs the system."
Werner Heisenberg
"If anything I've said seems useful to you, I'm glad.
If not, don't worry. Just forget about it."
His Holiness The Dalai Lama