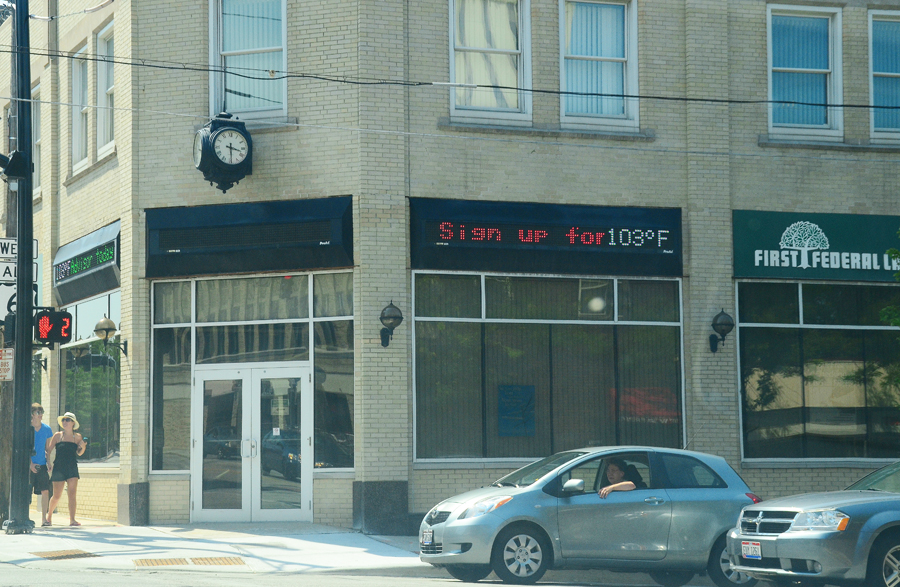 A young couple approach Warren Road and Detroit Avenue, in historic "Downtown" Lakewood
as the ticker on Firs Federal Savings and Loans reads 103!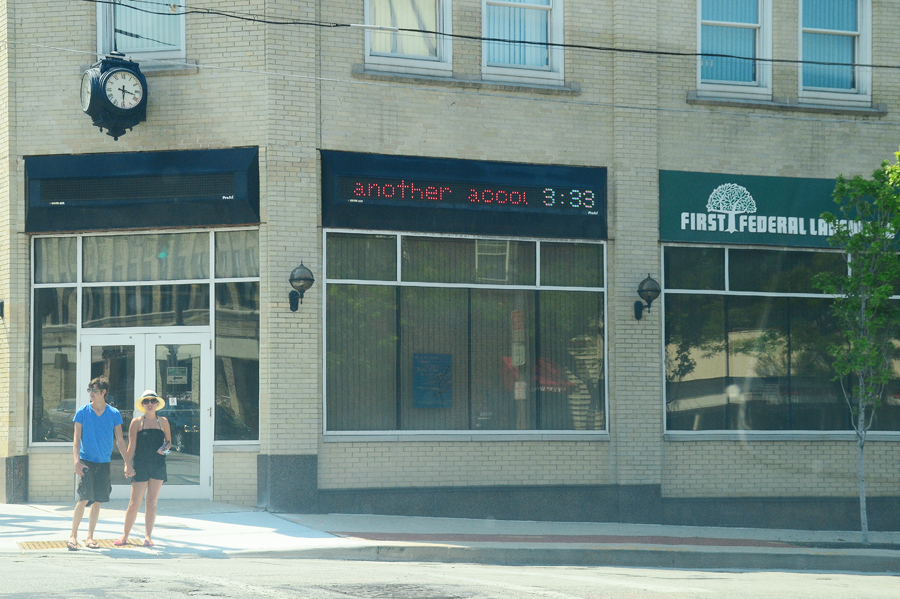 This was at 3:33pm when Weather Bug was claiming a heat index of 113 degrees.
But the most amazing thing was...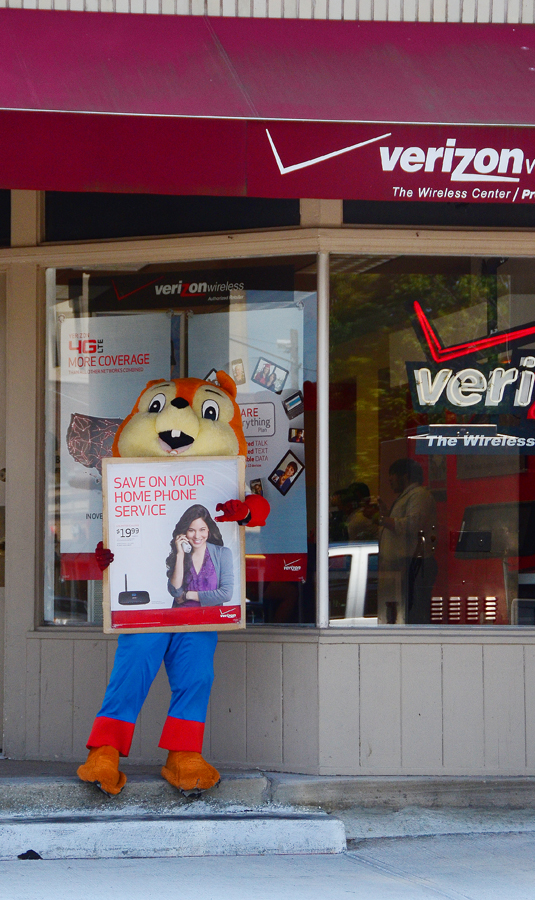 Verizon had Larry out in the Chipmunk outfit!
Talk about cruelty to animals.
.
_________________
Jim O'Bryan
Lakewood Resident
"The very act of observing disturbs the system."
Werner Heisenberg
"If anything I've said seems useful to you, I'm glad.
If not, don't worry. Just forget about it."
His Holiness The Dalai Lama