Maybe this should be a new thread - Phoenix/Root Part Trois?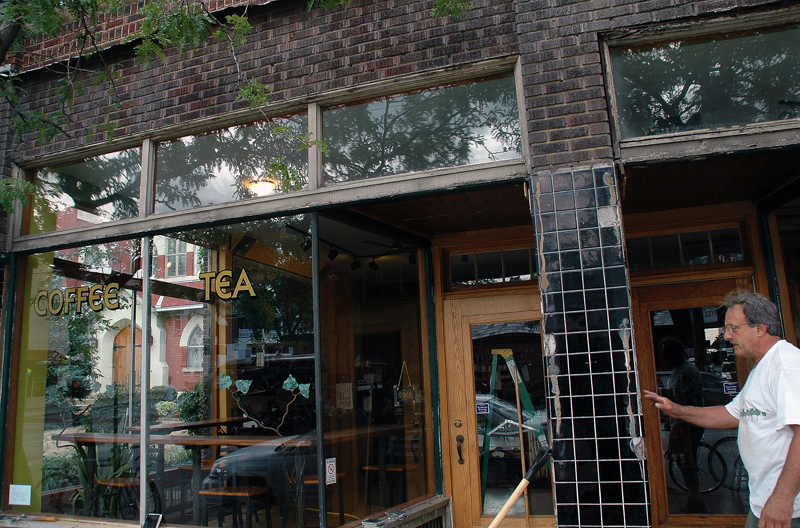 Paul ripping off the old facade to reveal the tile work and glass underneath.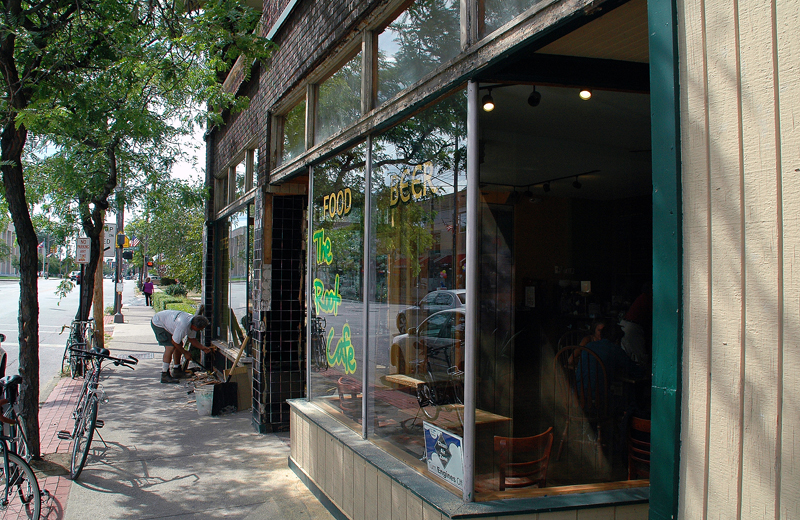 The tile will be replaced with new tile from the same tile artist that did the inside
of the Root.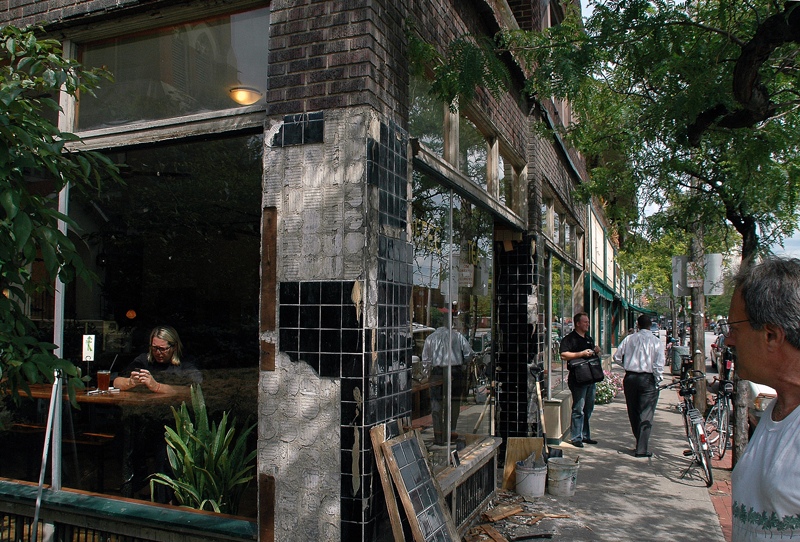 more online. I am sure many will take credit.
All of might possibly teach us something about chasing fads and allowing a small group
to decide how a city looks, or for that matter functions.
I remember the excitement when the city to develop that "mall look" back in the 70s. "It
will allow us to compete with Westgate!" A small group had decided that neon and over
hanging signs were out, not aloud. That the entire city and all of our stores would have
the same look, and not be allowed to show their individuality. That was how they defined "cool."
See separate thread "Image is Nothing, Obey Your Dress Code," Dan Slife"
.
_________________
Jim O'Bryan
Lakewood Resident
"The very act of observing disturbs the system."
Werner Heisenberg
"If anything I've said seems useful to you, I'm glad.
If not, don't worry. Just forget about it."
His Holiness The Dalai Lama