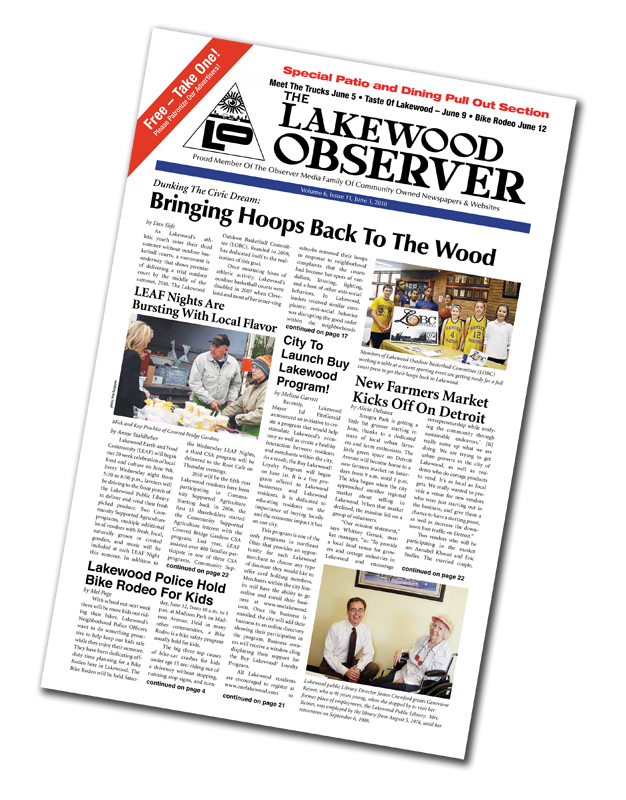 http://media.lakewoodobserver.com/issue_pdfs/Observer_Vol_06_Issue_11.pdf
Dining Patio Pull Out Guide
Hoops in Lakewood, will we ever see them again?
School News
Community Calendar by Mel Page
and much much more!
As always I would like to thank all that take part.
.
_________________
Jim O'Bryan
Lakewood Resident
"The very act of observing disturbs the system."
Werner Heisenberg
"If anything I've said seems useful to you, I'm glad.
If not, don't worry. Just forget about it."
His Holiness The Dalai Lama