Each year Lakewood PTA, has a contest for art, photography, literature, and films called,
"Reflections." Each year since we started the Observer, this has been one of two favorite
events for the year. A real celebration of creativity in our youth, and in our schools.
This year was no different, and the winners, deserved every minute of applause.
Here are a couple of images, more, including the group shot will appear in the next Lakewood
Observer, on the news stands this Tuesday! Isn't it time, you joined with the other LAKEWOOD
RESIDENTS, and businesses in helping chart and record the good news, and events.
Together, with community owned and managed media, we can make a positive difference for all.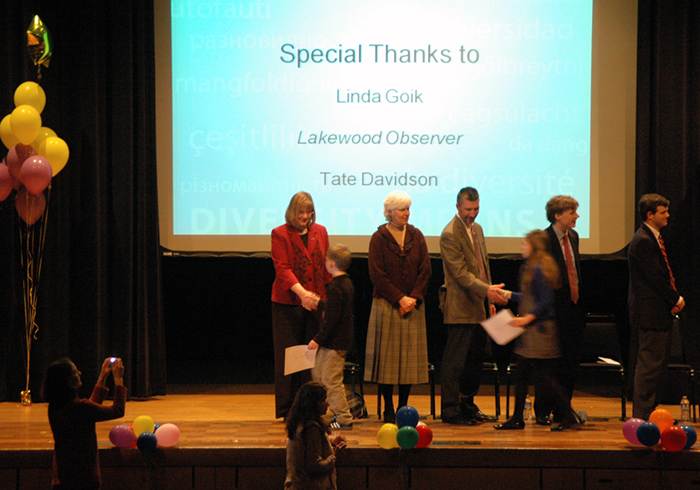 The director of the Ohio PTA, congratulates Max Page, as Kate McGregor and Andrew
Harrant from Lakewood Public Library, Councilman from Ward 2 Tom Bullock, and
Councilwoman at Large Monique Smith join in.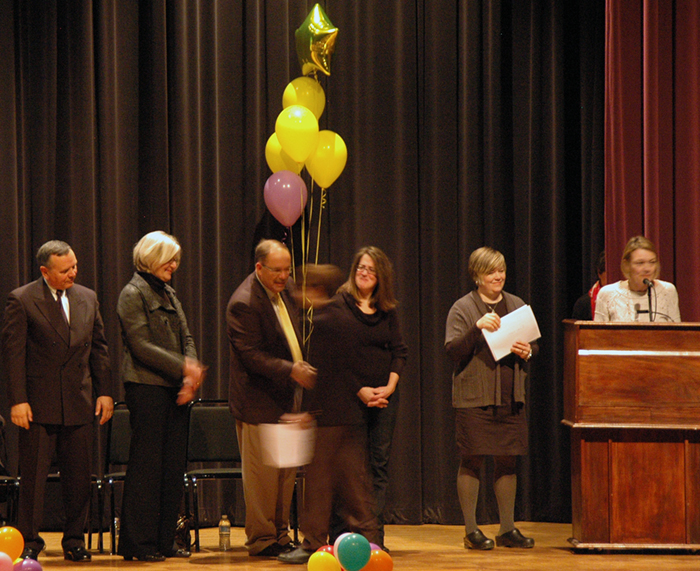 Superintendent Jeff Patterson congratulates one of the winners. As School Board Betsy
Shaughnessy, School Board Vice President Edward Favre and owner of Local Girl Gallery
Linda Goik look on.
Again more images, all of the names, and some of the art in this coming edition.
Make a difference today.
.
_________________
Jim O'Bryan
Lakewood Resident
"The very act of observing disturbs the system."
Werner Heisenberg
"If anything I've said seems useful to you, I'm glad.
If not, don't worry. Just forget about it."
His Holiness The Dalai Lama