Each year the Lakewood Chamber of Commerce puts on a breakfast at Lakewood High
School for Lakewood's Community Leaders. This year's topic was about the new ways
children are learning in Lakewood Schools. The guest speakers were: Matt Shields, 4th
Grade Teacher, Emerson, Pam Thompson, Language Arts Teacher, Garfield, and Sean Wheeler,
English Teacher, Lakewood High.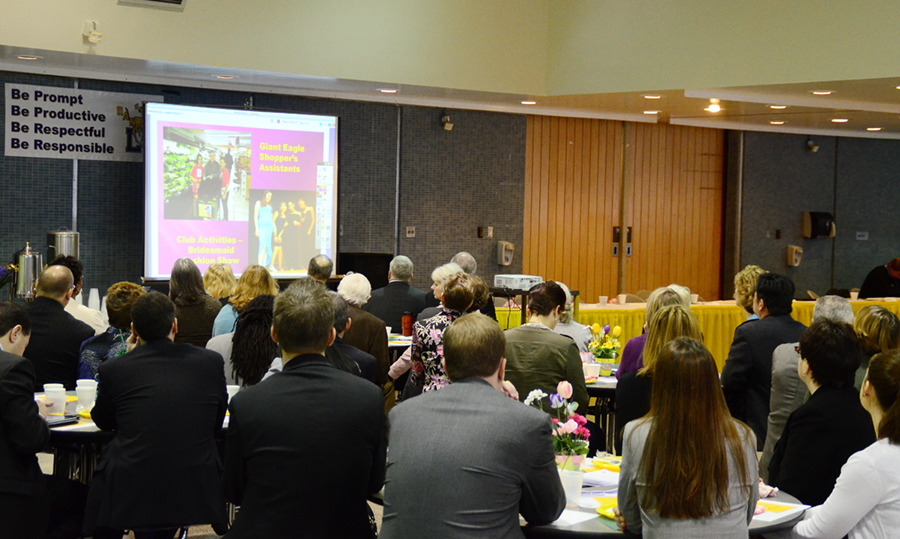 Another packed house for the Community Leaders Breakfast.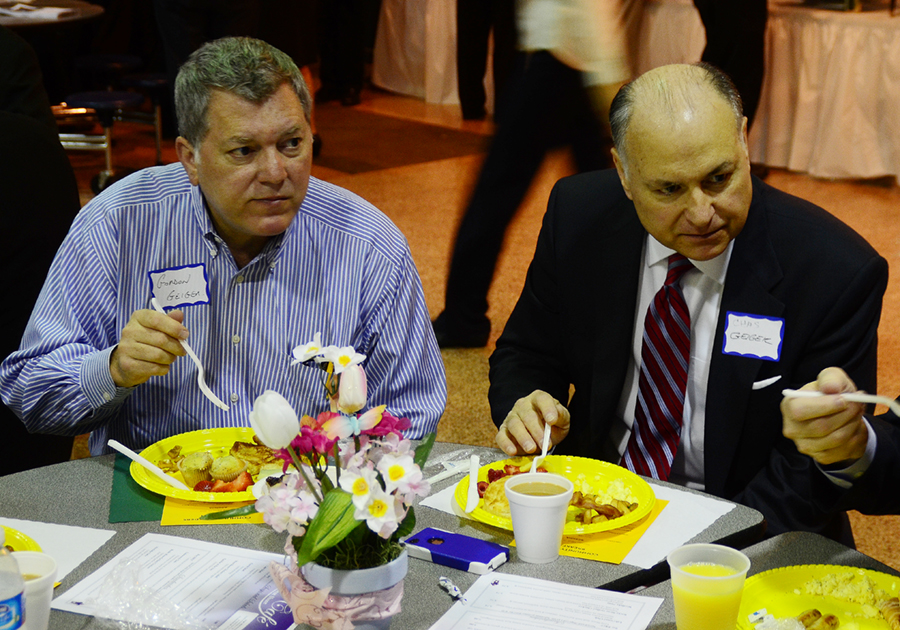 Gordo and Chas, the fabulous Geiger Boys, enjoying the wonderful breakfast put together
by Ranger Catering. Stop by and try the Ranger Café today!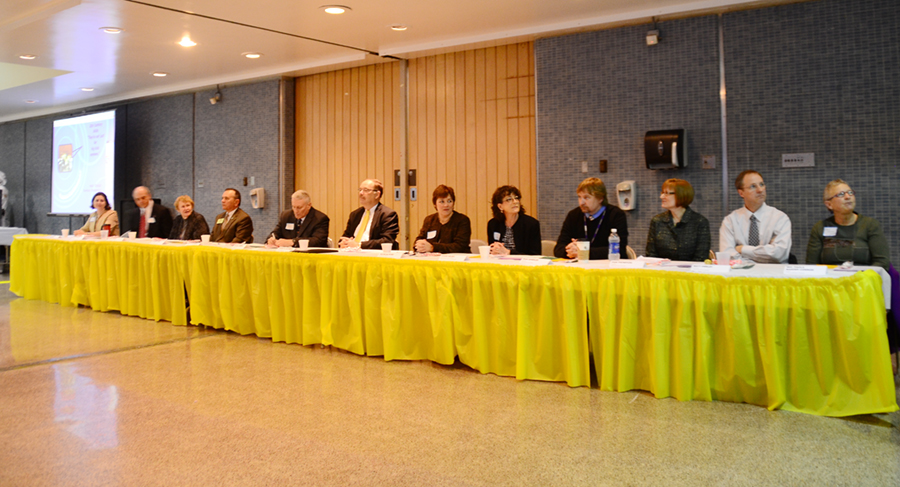 The line-up at the head table from left to right, Emma Petrie Barcelona, Tom Einhouse,
Linda Beebe, Ed Favre, all from the School Board, Mayor Michael P. Summers,
Superintendent of Lakewood Schools, Jeffery Patterson, Director of the Lakewood Chamber
of Commerce, Patty Ryan, LCC Chairwoman of the Board, Diane Helbig, and Lakewood Teachers
Sean Wheeler, Pam Thompson, Matt Shielda, Rev Paula Mader Connor.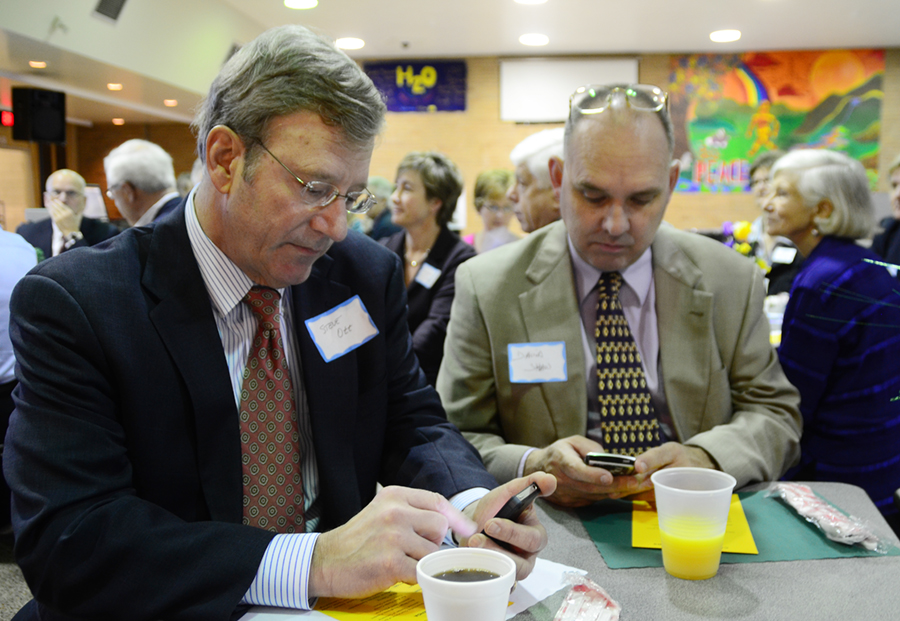 LakewoodAlive and Lakewood Observer Board Member Steve Ott, and David Shaw,
Vice President of First Federal of Lakewood, texting each other. Talk about new skills!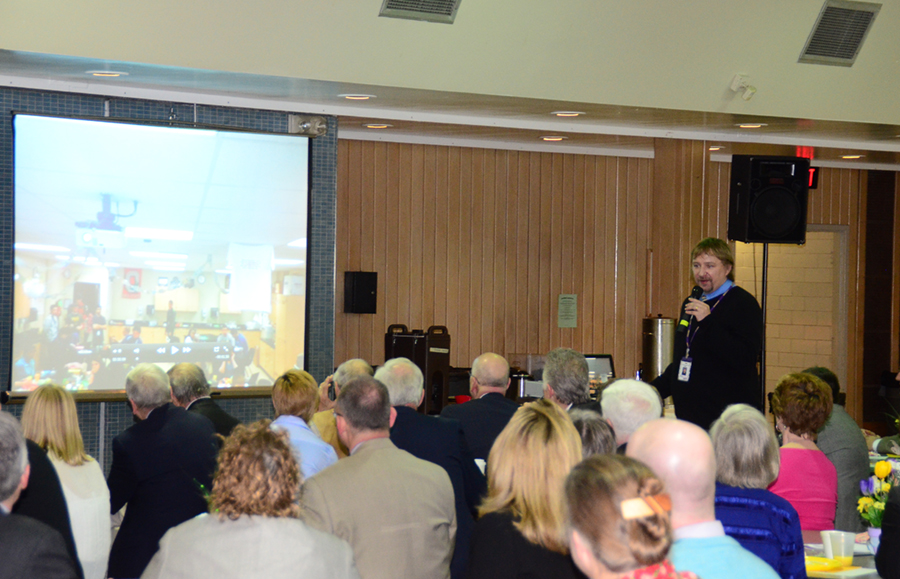 Sean Wheeler tells how his 21st Century Classroom works, and shares the results.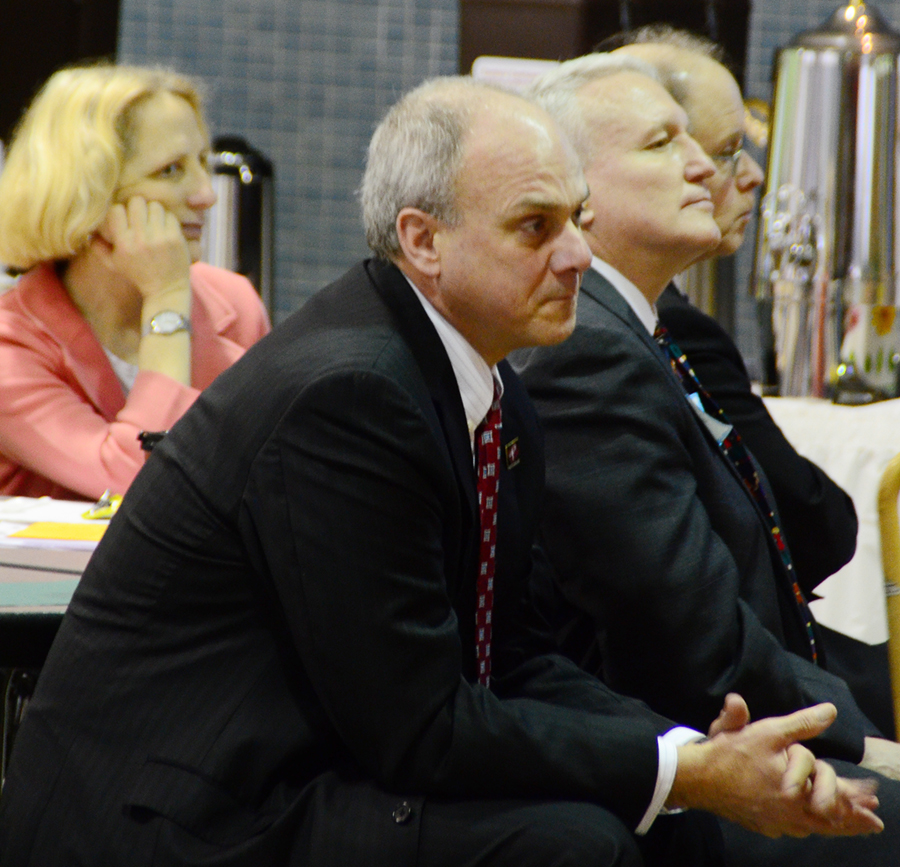 School Board member Tom Einhouse listens with Mayor Michael P. Summers, County
Council member Dale Miller, and Lakewood's first lady Wendy Summers.
Thank you to the Lakewood Chamber of Commerce for this breakfast.
.
_________________
Jim O'Bryan
Lakewood Resident
"The very act of observing disturbs the system."
Werner Heisenberg
"If anything I've said seems useful to you, I'm glad.
If not, don't worry. Just forget about it."
His Holiness The Dalai Lama