Jim O'Bryan wrote: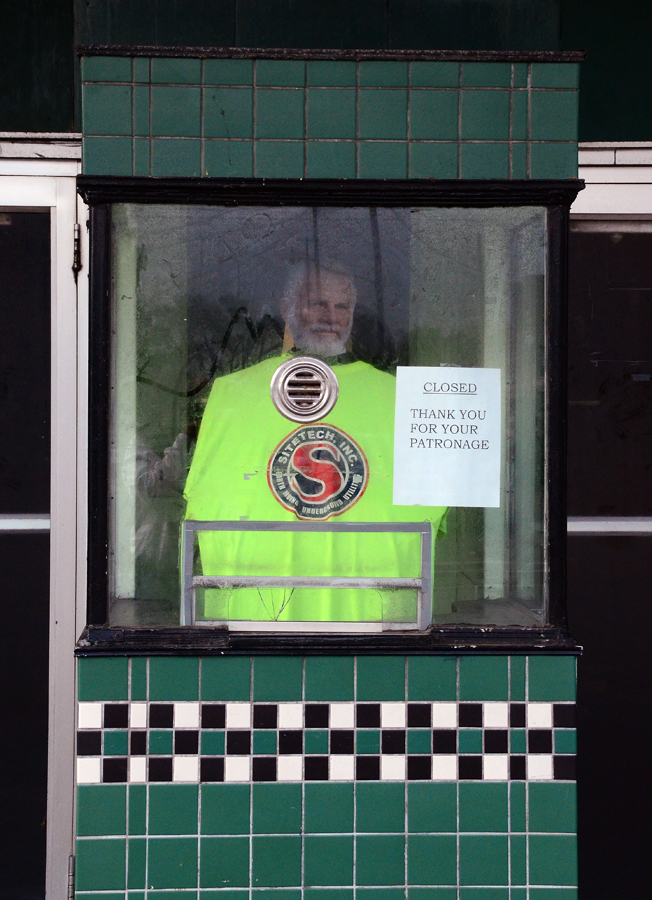 The most interesting man in the world stops by the Detroit Theater.
.
Actually, I think it feels more like this:
Attachment:
boxoffice1.jpg [ 88.22 KiB | Viewed 160 times ]
Attachment:
boxoffice2.jpg [ 91.57 KiB | Viewed 160 times ]
This was taken during the big final sale. I told the kids wouldn't it be fun to get a picture inside the box office. This was the result. My daughter says she will NEVER EAT AT MCDONALD'S AGAIN! which won't be that hard unless we're driving through the desert or something and that's all there is except for roadkill--- oh wait--- never mind.
They feel bad enough that the first theater they ever attended movies in will be gone. I feel bad for people like Chris and so many others who have hundreds of memories over many years of their hometown theater. (I mean, one of the hometown theaters. I heard there were others.)
Chris, thanks for taking the time to document it. Great pictures.
Betsy Voinovich