Lakewood Event Comes From Long Legacy Of Chautauqua Movement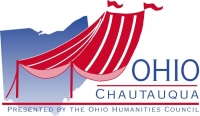 What is Chautauqua? Chautauqua has a number of meanings. Many in northeast Ohio and western New York state know Chautauqua as the Chautauqua Assembly, located on the idyllic shore of Lake Chautauqua in western New York. Those who have visited there know it as a restful place, with interesting lectures, concerts and other programs. It is an educational summer camp, with programming for all ages.
What continues today at Lake Chautauqua in New York was actually the first of its kind. In the last decades of the 19th century, there were many similar assemblies. There was, of course, no television (or Internet), and travel was only for the wealthy. The Chautauqua assemblies were summer entertainment, and part of an adult education movement throughout the United States. Chautauqua assemblies would have provided programs on topics of the day and drew their audience from surrounding communities. As the railroads were built, the audience expanded and Chautauqua assemblies became larger and some were like a big fair.
The New York Chautauqua assembly that continues today was organized in 1874. It evolved from a camp set up as a summer training program for Methodist Sunday school teachers. The co-founders of the New York Chautauqua were John Heyl Vincent and Lewis Miller. Vincent was born in Alabama, educated in Pennsylvania, and became familiar to Ohioan's when he was riding circuit as a Methodist minister. He was interested in education, and was appointed leader of the Methodist Sunday School in 1866. Lewis Miller was from Akron and a businessman by background. He invented and became very wealthy by manufacturing and selling the Buckeye Mower, the first reaper/combine that was efficiently placed in front and to the side of the horse. Miller's daughter Mina was the second wife of Thomas Edison, another prominent Ohio inventor. Lewis Miller used much of his wealth in philanthropic activities, often associated with the Methodist Church and its Sunday Schools. The camp that started at Lake Chautauqua as a training ground for Sunday School teachers took on a life of its own, and became more general in its curriculum.
Another early Chautauqua was founded in 1877 at Lakeside, Ohio. Initially a teacher training camp, Lakeside– like other assemblies that were part of the Chautauqua movement- expanded its offerings to more general topics. While some speakers were of local interest, national figures such as Mark Twain and William Jennings Bryan were also on the Chautauqua circuit. The Womens' Suffrage movement, with speakers like Susan B. Anthony, used the Chautauqua assemblies to spread its message. Many Chautauquas moved away from any religious connection, but remained family entertainment, often including music as part of the experience.
The limited ability of the audience to travel influenced the movement. The New York Chautauqua started correspondence programs to allow more folks to participate. Other Chautauqua assemblies did not have a fixed location but traveled to different communities. They put up a big tent to offer the local residents the interesting programs and entertainment that were the Chautauqua experience.
Building on this tradition, Lakewood will host Ohio Chautauqua this summer. Thanks to the efforts of the Lakewood Historical Society, a big red-striped tent will be pitched in Lakewood Park next to the bandstand from June 22 through 26 with musical and dramatic programs each evening. The evening programs will feature a scholar, taking on the character of an individual from the Civil War period. The scholar will make a presentation "in character" to give the audience his or her perspective on the Civil War. There will also be an opportunity to ask questions. During the day, related programs will be presented for a youth audience at the Beck Center and for adults at the Lakewood Public Library. Experience Chautauqua for yourself right here in Lakewood. More details can be found at the website of the Lakewood Historical Society at www.lakewoodhistory.org.
Jeanne Rickert
Jeanne Rickert is president of the Lakewood Historical Society.
Read More on Historical
Volume 7, Issue 10, Posted 10:37 PM, 05.17.2011