Crafting For A Cause At Crafty Goodness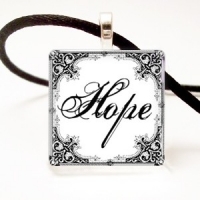 Each month, Crafty Goodness is going to select a different charity and host a crafting benefit to raise awareness and donations. Giving back to the community is so very important, be it on a small or grand scale. Remember, every little bit helps! For September we will be crafting for the Domestic Violence & Child Advocacy Center of Greater Cleveland. Stop in at Crafty Goodness (15621 Madison Avenue)on Saturday, September 24between noon and 7 p.m. and help support this wonderful organization. We will be making glass tile pendants at the shop, a very fun and low stress activity. All age groups are encouraged to attend, great activity for kids and adults. Create as many as you want to take home with you, the cost is only $4 each and the proceeds will be donated to the shelter. Glass Tile Pendants also make great gifts, start early on your holiday crafting AND support a great cause. Not really crafty? Don't worry, we will teach you! Snacks and drinks will be provided, but please feel free to bring whatever you would like to share as well.

The shelter is also in need of certain items, please consider bringing with you:

1. Baby Items: Diapers, Wipes, Wash, Powder
2. Toiletries: Shampoo/Conditioner, Body Wash, Deodorant, Tampons, etc.
3. Cleaning Supplies(Lysol, Windex, etc.)

More information on what the organization does can be found here: http://www.domesticviolencecenter.org/.

Thank you for supporting such an important cause! If you have any questions, please call Chris @216-226-4880 or email the store, craftygoodnesscleveland@yahoo.com.
Christin Sorensen
Christin Sorensen, life-long crafter and owner of Crafty Goodness(15621 Madison Avenue.)
Read More on Arts
Volume 7, Issue 19, Posted 8:27 AM, 09.21.2011