Patrick J. Metzger Looks Forward to Being Elected Councilman For Ward 1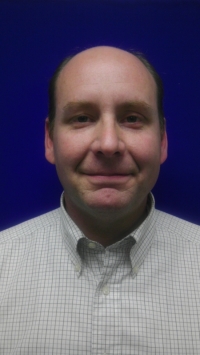 I'm excited to be on the ballot for the November 8th election as a candidate for Lakewood City Council Ward 1! This is a great opportunity to take on a leadership role with the community at a level that - in many ways, matters more than most.
My wife, Melissa and I moved to Lakewood in 1997. At the time I'd accepted a graduate assistanceship in the CSU Center for Economic Development while I began a PhD program in public administration and Urban Studies.
Subsequently I've gone on to work for many agencies and cities as a community development and economic development practitioner. Some of my experience includes several years providing leadership as the executive director of a CDC focused on housing, encouraging commercial development and working to establish relationships in the neighborhoods to bring these goals to fruition. Presently I'm helping to direct economic development for a local county.
I've been active in the Lakewood community at many levels, participating in LECPTA, the Adventure Guides at the Lakewood YMCA, as a Cub Scout and Weblos leader in Pack 115, and as a part of parish council at St. James Church - where my wife and I were married in 2000. The 3 and a half years I was involved with the council-- just as the diocese was planning to reconfigure the footprint of parish life in the community, was an eye opener to the significant amount of change that awaited our community in the future.
But most significantly, I've had the privilege of being appointed by a City Council member, and then reappointed by two Lakewood mayors to the Lakewood Citizen Advisory Committee. The CAC is responsible for review and recommendation to the Lakewood City Council for the expenditure of about $2 million dollars of Community Development Block Grant (CDBG) monies that help to support important programs throughout Lakewood while supporting housing, safety, job creation and retention as well as parks and infrastructure services.
The Committee reviews applications of varied organizations from North Coast Health, to the Lakewood Christian Service Center, childcare scholarships so that families can keep their jobs, homeless services, transitional housing for women and men, and reviews funds for important Lakewood housing redevelopment programs that are guided by the administration through the City Planning and Community Development Department. As a group, we then must make hard decisions on who should be funded, at what levels and how to mesh this process with our own leadership. As a two-time chair of this group I found that the focus on sustainability and service provision was key to our recommending support to any group. But many did not make the cut. Over the past five years that I've served we have seen a drastic reduction in funding that funnels down to reductions at many important community-minded groups.
My experience with the many faceted issues that our community encounters has given me unique insight on the needs that our local government must serve. Whatever the issue, I am prepared to help ensure that as Ward 1 Councilman I will safeguard the fiscal position and the safety of the community of Lakewood based on a sustainable, cost conscious model so that we can continue to look forward to a prosperous future and not suffer from the inevitable reductions in funding and period of austerity that lies ahead.
Patrick Metzger
Patrick J. Metzger is a candidate for Ward 1 City Council and resides with his wife Melissa and their three school age children: Fitzpatrick, Lilly Ryann and Owen Todd at 18110 Clifton Road.
Read More on City
Volume 7, Issue 21, Posted 10:01 AM, 10.05.2011