Late Night Thursdays On Madison Avenue!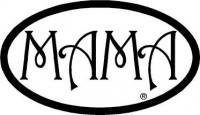 The holiday shopping season is upon us! To make it easier for people to buy local and support area businesses, many of the shops along Madison Avenue will be extending their hours until at least 7 p.m. on Thursdays. From restaurants to unique shops, Madison Avenue has something for everyone on your list! More information can be found on the Madison Avenue Merchant's Association Facebook page.

Specials include:

Acenda Yoga
17305 Madison
8:15 p.m. relaxation class, $5 off!

Carabel Salon
15309 Madison
Open until 9 p.m.
Enter to win a mani/pedi party for 4!

Carol Lynn's Salon
15410 Madison
Open until 8 p.m.
Stocking stuffers & more!

Crafty Goodness
15621 Madison
Open noon-9 p.m.
Locally made gifts from over 70 different artists
$5 gift projects to make and take, no appt necessary
Beverages & Snacks

Delta Computers
15400 Madison Avenue
Open 10 a.m.- 9 p.m.

Future No Future Vintage Clothing
15027 Madison
Open until 9 p.m.
$5 specials and free candy canes!

Goddess Blessed
15729 Madison
Open 6-9 p.m.
$30 cash for 15 minutes of reiki, massage, and a tarot reading
Beverages & Snacks

LaBella Cupcakes
15208 Madison
Open until 7 p.m. starting December 2!

Marrell Music & Instrument Repair
13733 Madison
Open until 8:30 p.m., great guitar packages, perfect for gift-giving!

MODA
14203 Madison
Open noon-8 pm

Metro Home Design*Food & Wine
15226 Madison
FREE olive oil and cheese tasting

The Red Rose Cafe
14810 Madison
Open until 2:30 a.m.
30 cent Wings dine in only till 1am$4 1/2 Pound Burger & Fries from Noon till 7:30pm

Rockflower Studio
15707 Madison
Open until 9 p.m.
Beverages & Snacks
Christmas crafts from 12/16-12/22 $5 gift projects to make and take, no appt necessary

Screaming Rooster
15527 Madison
Happy Hour until 8 p.m., $.40 wings until 11 p.m.

Spin Bike Shop
14515 Madison
Open until 8 p.m.
Gift certificates, cycling stocking stuffer gifts, personalized help in selecting the perfect bike

Winchester Music Hall
12112 Madison
Open until midnight or later
Open Mic Night

Plus many other wonderful shops. Make Madison Avenue a destination this holiday season, you will be glad you did!
Buy local!
Christin Sorensen
Chris Sorensen, owner of Crafty Goodness on Madison
Read More on City
Volume 7, Issue 25, Posted 11:52 PM, 12.13.2011