It's Time To Stop Accepting The Status Quo In Our Court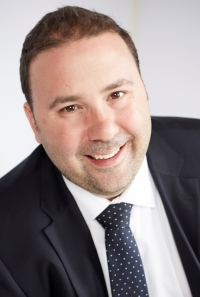 I realize the campaign battle for the next Lakewood Municipal Court Judge is probably not something you think about regularly, but throughout my campaign I've been trying to bring to light the improvements that court can make to help make our city safer, healthier and more modern.
I've touched on how the court is outdated (http://lakewoodobserver.com/read/2015/09/03/lakewood-municipal-court-behind-the-times). I've touched on how it has ignored common sense drug rehabilitation and an inclusive diversionary program (http://lakewoodobserver.com/read/2015/08/18/fixing-our-drug-problem-common-sense-rehabilitation-starts-in-our), and the overall point is this: The status quo is not good enough for Lakewood.
This is a city that is growing into something great. It's our home and I know we're all proud of it. With the ever changing demographics, population and infrastructure in Lakewood, it's time for our court system to adapt and change too. It's time for it to lead the charge in curbing drug addictions, to be the voice of the weak, sick and mistreated.
Lakewood Municipal Court needs to be proactive, it needs to dig and make improvements to programs and technology. This shouldn't only be addressed at a time of re-election, but should be addressed every day, every week, every month and year. As Lakewood residents, you deserve this.
The city of Lakewood is progressive. Its residents are a smart, eclectic group of people that demand change, accountability and transparency. This is evident with the current council and mayor races. Don't vote for the incumbent because you believe he should finish of his 30 years. I ask you to truly think long and hard if you are happy with the status quo? If you or someone in your family has dealt with the court system, how has your experience been?
It is our court ladies and gentlemen. The Court serves on your behalf and pleasure and should be there to help the sick, mistreated, injured and weak while balancing the saftey and secuirty of Lakewood. This requires rehabilitation programs with empathy, an understanding of what our diverse neighborhoods need and a passion for how modern technology can help streamline the processes.
My goal is to work with you to make Lakewood better. This is my home and your home; let's protect it. Next week will be the last time I'm allowed to write before the election. Thank you for taking the time to read this, for following my campaign and your support. In my next post, I will make my plea for common sense and why you should vote me on November 3rd. As always, I'm available for any questions. The future of Lakewood and the Court is in your capable hands and I couldn't be more excited about it.
Brian Taubman
Brian Taubman Candidate for Lakewood Municipal Court Judge
Read More on City
Volume 11, Issue 19, Posted 5:42 PM, 09.15.2015