Lakewood Welcomes Prominent Cleveland Area Pastor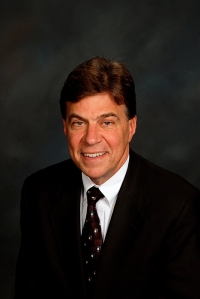 On May 1, the Rev. Dr. Charles Yoost will arrive at Lakewood United Methodist Church as Interim Pastor, following the ten year pastorate of the Rev. Bruce Hartley. Dr. Yoost was Senior Pastor at Church of the Saviour in Cleveland Heights for seventeen years, where his sermons and "Thoughts for the Day" were broadcast on radio stations WCLV, WHKW and WDOK. He is a frequent workshop leader and guest preacher. In November, 2016, he led seminars on "Discipleship and Church Renewal" and "Pastoral Ministry – Past, Present and Future" at his Alma Mater, Boston University School of Theology.
"I am excited about coming to Lakewood and seeing what God has in store for this community," Yoost said recently. "The world needs Jesus' message of love, forgiveness, and hope more than ever before. I look forward to working with the Rev. Laura Jaissle as the congregation prepares to welcome a new Lead Pastor. The Rev. Dan Bryant, currently Mahoning Valley District Superintendent of the United Methodist Church, has been appointed by Bishop Tracey Malone to begin pastoral duties on July 1.
Read More on Religion
Volume 13, Issue 8, Posted 10:01 PM, 04.18.2017