Meghan F. George's City Council Campaign Gains Momentum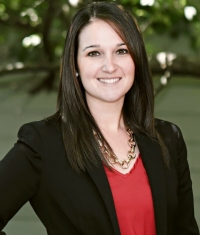 Meghan F. George's campaign to become an At-Large Lakewood City Council member continues to gain momentum with the support of an organization representing over 150 Lakewood City workers.
A letter to Ms. George from AFSCME Council 8 (American Federation of State, County, and Municipal Employees) stated, "your candidacy has been endorsed by AFSCME Power in Action. AFSCME Power in Action represents more than 80,000 working men and women who daily perform the services of our school boards, cities, counties, state universities, townships, special districts, libraries."
"The AFSCME endorsement will be conveyed to all active and retired members of AFSCME Ohio Council 8 and Retirees Chapter 1184. In addition, our grassroots political operations in the 17 Regional Area PEOPLE Committees are encouraged to participate in your election."
"We wish you every success and look forward to working with you in the future for the betterment of Ohio," the letter stated.
"Administrations come and go, but the hardworking employees at City Hall are the backbone of the services Lakewood residents rely upon year in year out, decade after decade. I am deeply appreciative of the support by these hardworking employees," said Meghan.
This support comes on the heels of the Fraternal Order of Police, Lodge 25 and Lakewood Association of Firefighters Local 382 endorsements of Meghan George for Lakewood City Council At-Large. The endorsement of all three solidifies her focus on safety and high quality city services as keystones in her campaign. In addition, her campaign urges quality senior services, addressing traffic congestion, stricter housing and building code enforcement and keeping a lid on Lakewood's taxes. She is committed to open, honest and accountable government.
Election Day is Tuesday Nov. 7. There are six candidates vying for three open at-Large positions. Voters can vote for up to three candidates. The fall ballot includes statewide initiatives and local School Board candidates.
Read More on Other
Volume 13, Issue 16, Posted 6:15 PM, 08.15.2017