Beware Of New IRS Refund Fraud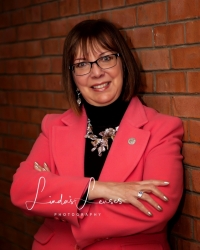 The 2018 "Scam de Jour" has been identified and is already rearing its ugly head this filing season.
In a new twist, the fraudulent returns in a few cases used the taxpayers' REAL bank accounts for the deposit. A woman posing as a debt collection agency official then contacted the taxpayers to say a refund was deposited in error and asked the taxpayers to forward the money to her.
This could happen in several ways: if YOU filed your return and had a refund coming; or if a fraudster filed on your Social Security number and set up a refund coming; and in either case, had it deposited to your own bank account. Even if your real return has you OWING IRS, a fraudster could have filed a fake return with a fake refund coming.
NEVER EVER ASSUME THIS REQUEST IS LEGITIMATE. Never send money to someone who says you owe taxes or need to repay it.
ESPECIALLY IF IT IS A PHONE REQUEST.
Always forward the written correspondence to your CPA who can check it out. The CPA who has prepared your tax return, knows if there is a refund expected, and how much it should be. A true IRS letter will say what changes they made to your return and explain why your refund will be different than expected.
In my years of practice, I have NEVER known or heard of IRS refunding the money and then calling to say they want some of it back.
Even though IRS has recently hired debt collection agencies to collect past-due taxes – they will never contact you out of the blue for a brand-new issue. You would already know that you owe money and have to make payment arrangements. EVEN IN THIS CIRCUMSTANCE – never assume this request is legitimate. Have your CPA check it out.
For more information or guidance, call:
216-228-3091
Marguerite I. Harkness, CPA
"How much you earn is your business,
How much you keep after taxes, is my business."
Marguerite Harkness
Marguerite Harkness, CPA, MBA, has her own accounting/tax practice in Lakewood. She recently chaired the Save Lakewood Hospital committee to preserve our city's largest asset and largest employee base. She is a past president of National Association of Women Business Owners Cleveland (NAWBO Cleveland), the largest organization of and for women business owners in Northern Ohio. She is a past YWCA Career Woman of Achievement; past board member of Beck Center for the Arts; past Board Chair of The Cleveland Christian Home; and a member of the Lakewood Chamber of Commerce.
Read More on Other
Volume 14, Issue 5, Posted 9:40 PM, 03.06.2018