Michael Rendon Campaigns For Cuyahoga County Court Of Common Pleas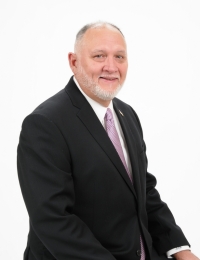 My name is Michael Rendon and I am campaigning for the General Division of the Cuyahoga County Court of Common Pleas in the May 8th primary. With less than 90 days until Election Day, I am writing to respectfully introduce myself to the Lakewood community, explain why I am the most experienced, committed and qualified candidate to represent you on the bench, and ask for your support. I have spent my life and career focused on family, service, justice, and our community.
I was raised in San Antonio, Texas, the second of five children in a proud and supportive Hispanic American family. My parents, John and Madeline Rendon, worked incredibly hard to provide educational opportunities for their children that they did not have. Although my parents never attended college, all five of us did. I am the proud father of four sons and two step-sons. My youngest son is a freshman at Solon High School.
At the young age of 17, I took both my first public oath and airplane ride to basic training in the U.S. Army. My service to our nation took me from boot camp at Fort Leonard Wood, Missouri to Giessen, Germany. I was honorably discharged in November 1978.
In 1984, I began my career with the U.S. Department of Justice as a Border Patrol Agent. I later became a Special Agent and the Assistant Officer in Charge of the Hartford, Connecticut Office of the Immigration and Naturalization Service. As a Special Agent, I investigated large-scale international criminal organizations, including some of the most violent international alien smuggling gangs.
From 2007 through 2009, I served as a Special Assistant U.S. Attorney in the U.S. Attorney's Office for the Northern District of Ohio prosecuting criminal cases in federal court. After retiring from the federal government, from 2009 through 2011, I served as an Assistant Cuyahoga County Prosecutor, prosecuting felony cases in the Common Pleas Court. In 2011, I started my own private practice, representing individuals in criminal and civil matters in federal and state court.
My wife, Carole Rendon, shares my dedication to justice, having been appointed by Former President Barack Obama to serve as the United States Attorney for the Northern District of Ohio.
Now more than ever, Lakewood and communities across the county must elect judges with the life and legal experience to ensure the fair, efficient and effective administration of justice. I am the only candidate in my race who has tried both criminal and civil cases to jury verdict in federal and state courts throughout Northeast Ohio. As a result of my lengthy and varied career, I have seen the justice system from every angle, and that will make me a better judge.
Michael Rendon
Michael Rendon is a candidate running for an open seat on the Cuyahoga County Court of Common Pleas.
Read More on Other
Volume 14, Issue 5, Posted 9:40 PM, 03.06.2018