Welcome To Lakewood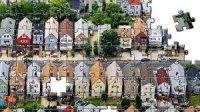 Lakewood Community Relations Advisory Commission Invites New Residents to Get To Know Their City
The 7th Annual Welcome to Lakewood event will be held from 6 to 8 p.m. on October 17 at Garfield Middle School, 13114 Detroit Avenue, Lakewood to build community and awareness the city's resources and opportunities.
Welcome to Lakewood is a fun-filled informational and interactive event where residents can learn more about local civic organizations, services and ways to get involved in their community.
With more than 50 vendors and free food, new residents and previous residents who want to learn more and be more involved can browse the tables, talk to civic and governmental officials and register for further information and events.
According to Mayor Mike Summers, citizen participation is good indicator of neighborhood health. A well-educated and involved community is an important factor in Lakewood's resiliency.
The Lakewood Community Relations Advisory Commission was established in 2005 to serve in an advisory capacity for the purpose of educating, informing and making recommendations to City officials, departments, boards and commissions on matters relating to community relations within the City of Lakewood in an effort to advance respect for diversity, bonds of mutuality and equity.
The Commission also sponsors several other events each year including the Annual Community Conversation and Diversity Potluck.
For more information or to register your non-profit organization for a table at the event, contact Melissa Garrett at melissagarret@lakewoodoh.net by October 10, 2018.
Bernadette Elston
I am a member of the city of Lakewood Community Relations Advisory Commission and a (almost) ten year resident of the wonderful city of Lakewood. My interest in becoming an observer are directly related to my responsibilities on the commission.
Read More on City
Volume 14, Issue 19, Posted 2:26 PM, 10.02.2018