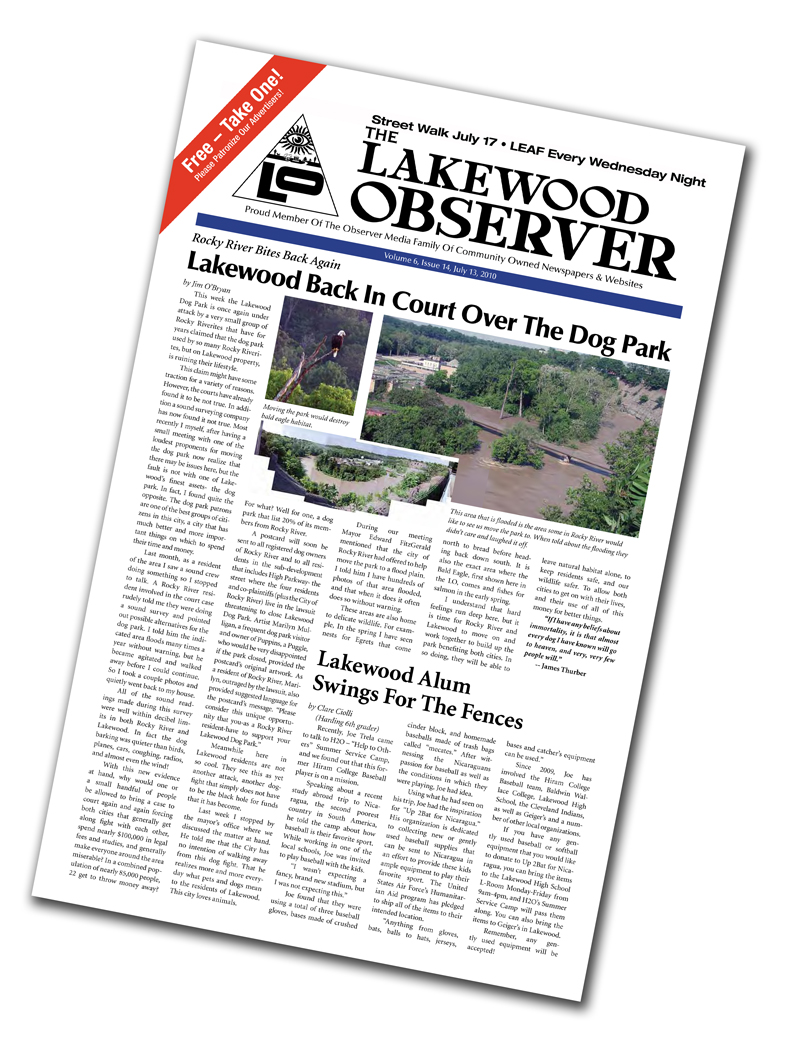 http://media.lakewoodobserver.com/issue_pdfs/Observer_Vol_06_Issue_14.pdf
Many thanks to all that have helped but this time I really want to thank Margaret Brinich,
Deb O'Bryan, Steve Davis, Betsy Voinovich, Rhonda Loje, Ivor! Mel Page and Shannon
Strachan. All of the advertisers and supporters and my good friends in management
around this city. May they learn the art of the conversation, soon, and learn to trust the
very people they are asking for help from, and giving help to.
The poor farmer makes weeds,
the mediocre farmer makes crops,
the skilled farmer makes soil.
This issue
Dig Fight Round Two
Street Walk!
St. James
4th of July
Photos
Does the BOE want full day kindergarten?
Calendar Pages by Mel Page
Lakewoodites
and photos from Lt Ryan Patrick Demro's going away party!
.