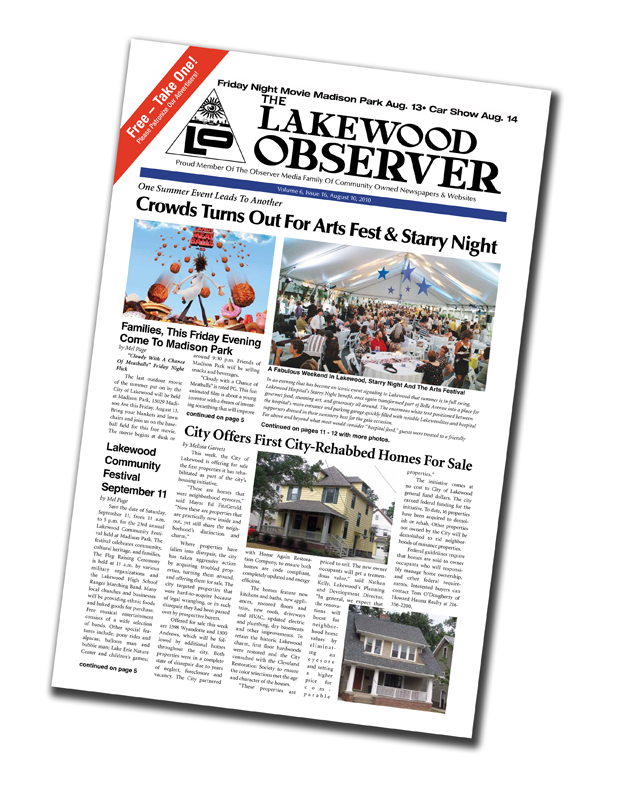 http://media.lakewoodobserver.com/issue_pdfs/Observer_Vol_06_Issue_16.pdf
Once again it is that time in the city seems to be afraid to know itself,
to learn a little more about itself, its people, residents, businesses,
events, non-profits, and leaders.
Thank you to everyone that trusts the process, and the project.
It this heat, it made me remember something I said years ago.
"You are all special snowflakes
in this very dysfunctional snowdrift
we call Lakewood, Ohio"
peace
Jim O'Bryan
Proud resident of Lakewood, Ohio