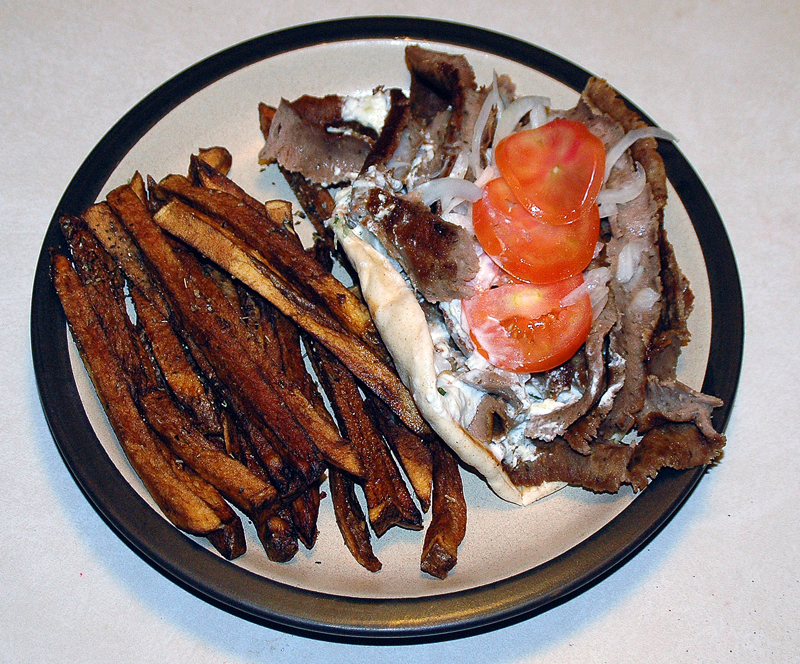 A gyro and fries from The Greek Village Grille at 14019 Madison Ave. 216.228.4976.
This meal pictured on a 12" plate costs only $6.75, and was very tasty.
One of the best tasting great deals in Lakewood. They deliver and are open until 4am
on Friday and Saturday! Mon. - Thur. 11am - 11pm, Fri. - Sat. 11am - 4am, Sunday 11am - 9pm.
.