Lakewood is filled with good restaurants, and many of them have some really stand out dishes.
Calamari at 2 Dads, The Bouillabaisse at Pier W., The Cajun Blue Burger at the Coffee Pot,
and to that list and maybe even at the top is GOAT SOUP at India Garden.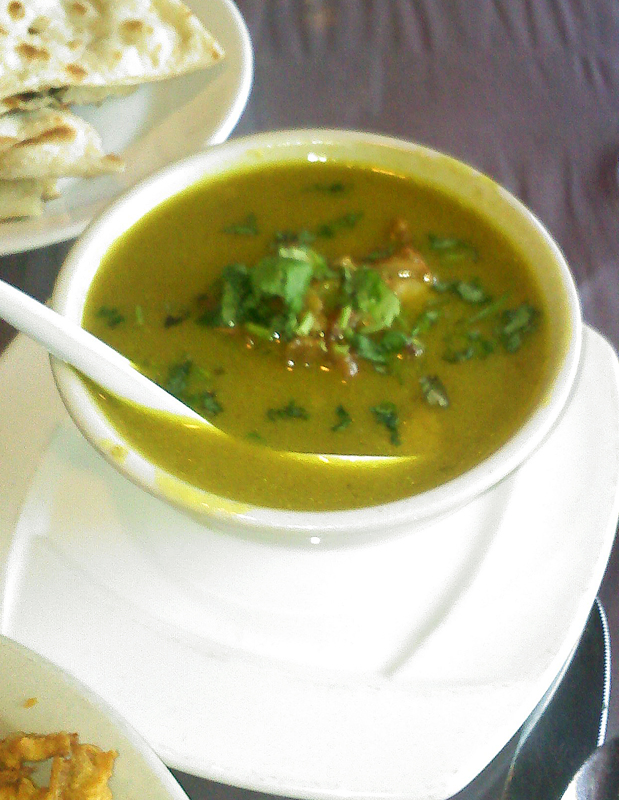 (camera phone image)
This is made from Sunnee's grandmother's recipe and takes over 3 days to prepare.
I had my introduction to this months ago, when I asked when Goat would be on the lunch
buffet again, and he said he had just made goat soup but not for sale and asked if I would
be interested. I said sure. I loved the taste so much, and he could tell, he sent me home
with a pail of it!
The level of flavors is spectacular, the only thing really close would be the rica-rica sauce
at Tea House Noodles. Every spoon is a burst of sweet, sour, strong, and hot. It is also very
healthy and used back home to help with joint aches and arthritis. Made from goat, and
the boiling down of goat backbones, and bones, you can feel it surge through your body!
WOW!
Check it out, but you have to ask, it is not on he menu. He claims it will not be back until
it is cold outside.
.