LEAF Presents: Green Spring Cleaning & Pest Conrol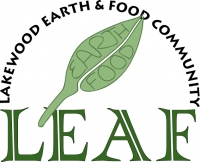 You are invited to join the Lakewood Earth and Food (LEAF) Community for an educational session on Green Spring Cleaning and Pest Control on Tuesday, April 23rd at 7 p.m. at Mahall's 20 Lanes (13200 Madison Ave.).
Several years ago, Missy Toms, a Lakewood mom, became concerned about the safety of the cleaning products she was using. She began purchasing high-end, environmentally friendly products to clean her home and clothes. When the recession hit, she and her husband Darren were convinced there was a more economical way to clean without harsh chemicals. Using natural and easily accessible products, they have been able to keep the Toms household safe and sparkling for just pennies on the dollar. Find out how they do it from Missy herself!
Also, Lakewood resident and 4th-year Cleveland Farmer Justin Husher will discuss dealing with critters in a "natural" (non-certified) organic way. Find out how to address pests, from four-legged critters to creepy crawlies. This will include traps and bait, bacillus thurengensis, diatomaceous earth, slug hunts, and vegetable oil-based sprays. Each participant will receive an Old Husher Slug Slayer.
As always, this LEAF educational event is free and open to the public.
For more information about LEAF and its educational events, find us on Facebook, check out our website at leafcommunity.org, or email us at leafcommunity@gmail.com.
Read More on LEAF Community
Volume 9, Issue 8, Posted 9:37 PM, 04.16.2013