Plant Store Revival: Lakewood Plant Company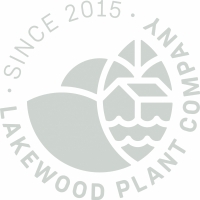 What goes around, comes around. Back in the seventies, tropical plants were all the rage. Wandering Jews, Corn plants, and Swedish ivy were household names and everyone knew how to macrame to hang their favorites. LAKEWOOD PLANT COMPANY has revived that tradition and is enhancing it with 10 foot Birds of Paradise, 3 foot wide Monstera plants and a large succulent and cactus selection.
Working in conjunction with Peace by Piece Cleveland, a company that employs adults with disabilities, LAKEWOOD PLANT COMPANY strives to offer a large selection of plants that will do well in our basically sunless winters. Plants such as ZZ plants, Sanseverria, Bamboo palms, Golden pothos and of course many varieties of philodendron are usually in stock. Our helpers from Peace by Piece keep these plants misted and watered, transplant smaller plants into larger containers and generally do a lot of the work associated with the tropical plant industry.
Walk around our store at 15612 Detroit Ave. and you'll catch the fragrance of lemon flowers from a five foot tree with hanging fruit. Oversized Golden Pothos hanging baskets abound. Air plants, with their alien look are scattered throughout the shop. Popular fiddleleaf figs are also available.
Interior landscaping for businesses, restaurants and homes is also a part of LAKEWOOD PLANT COMPANY'S expertise. Call for a free quote. 216-860-4020. Visit us on Instagram or Facebook
james Gifford
Written by James Gifford
Read More on Flora and Fauna
Volume 13, Issue 8, Posted 10:01 PM, 04.18.2017