Why I'm Running For Lakewood City Council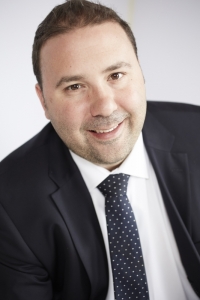 My name is Brian Taubman, and I am running for an At-Large Council seat in Lakewood, Ohio. Many people ask me why I'm running for Lakewood City Council. The short answer is I'm excited for the opportunity to help my home city improve, grow, and thrive. But it's so much more.
Two years ago, I ran for judge because I wanted to help rehabilitate our community, our businesses, our citizens, and our animals. When I built my current website, www.taubmanforlakewood.com, I left my Taubman For Judge site up to prove a point — that not only do I still stand for now what I did then, but also that these ideas I'm proposing (and our current administration are finally proposing) are not new. These problems existed years ago and nothing was done to address them then and nothing has been done to address them since.
So why am I running for Lakewood City Council? I'm running to finally address these problems I brought up years ago. I'm running to move Lakewood forward. I'm running to spark the much-needed change Lakewood needs. If you want more of the same, if you want an administration that addresses problems years too late (if at all), then you will, unfortunately, vote to retain our current beleaguered, tired, and behind-the-times At-Large Council. But, if you want to see Lakewood prosper, move forward, and be prepared for the future, then you will vote for me for Lakewood City Council.
Here's a quick overview of the main issues I'll tackle once elected. I'd love to discuss any of these — or anything else — with you further. Look for me around town, or drop me a line.
Crime — I will put an emphasis on crime and work tirelessly to ensure that Cleveland crime doesn't cross over into our community. I will work hand in hand with our emergency services and make sure our streets are watched 24 hours a day. I will increase foot patrols and zone patrols and put an emphasis on neighborhood watch groups. My goal is to see at least a 10% decrease in crime in my first two years in office.
Medical Marijuana/Opioid Crisis — The opioid epidemic is running rampant through our community, but the city has failed to step up and address it. I will push for medical marijuana in Lakewood, and work with area medical professionals and social workers to open a clinic that would help battle addiction and address mental health issues.
End BSL — Breed specific legislation (BSL) is a part of Lakewood's laws, and it's wrong. There is no such thing as a bad dog, only bad owners. I will work to end BSL in Lakewood.
Green Lakewood — Lakewood is green, but we can (and should) be greener. It's time for a real environmental plan. Here's my three-step plan that will make us more sustainable and reliable on renewable energy.
Veterans and Seniors — I will work closely with the Division of Aging to make sure programs that benefit and assist our senior population thrive and flourish in our city, while also exploring Veteran outreach programs that will ensure our local heroes are taken care of and not left behind.
Youth Programs — While taking care of our seniors, we must also look out for the future. I will implement a youth mentoring program to help mold the future of Lakewood. By helping our kids stay focused, driven, and motivated, we will help our city continue to grow and thrive.
Transparent Government — When I'm elected, we will hold our publicly-elected officials responsible (myself included), and I will always be transparent and available to hear and voice the concerns of the citizens.
City Infrastructure — Like most of America, our infrastructure is old and will always need constant upgrades. I will make sure we're prepared for anything and not be reliant on outside funds that could dry up depending on who is holding office.
Snow Removal — Lakewood is one of the most walkable cities in Ohio. I will make sure the sidewalk on our major intersections as well as around senior facilities will be plowed in a timely matter so we can walk the streets and enjoy our city all year long without undue burden on our citizens. I will also propose a block ambassador who will help clean sidewalks for those who are unable to.
Housing Market — We need to start thinking about affordable housing for young people. I will look into a partnership that will build affordable housing, and I will hold absentee landlords responsible.
Brian Taubman
Brian Taubman candidate for Lakewood City Council At-Large
Read More on City Council
Volume 13, Issue 19, Posted 5:13 PM, 10.03.2017